Takeaways from Complex Networks 2022 in Palermo, Italy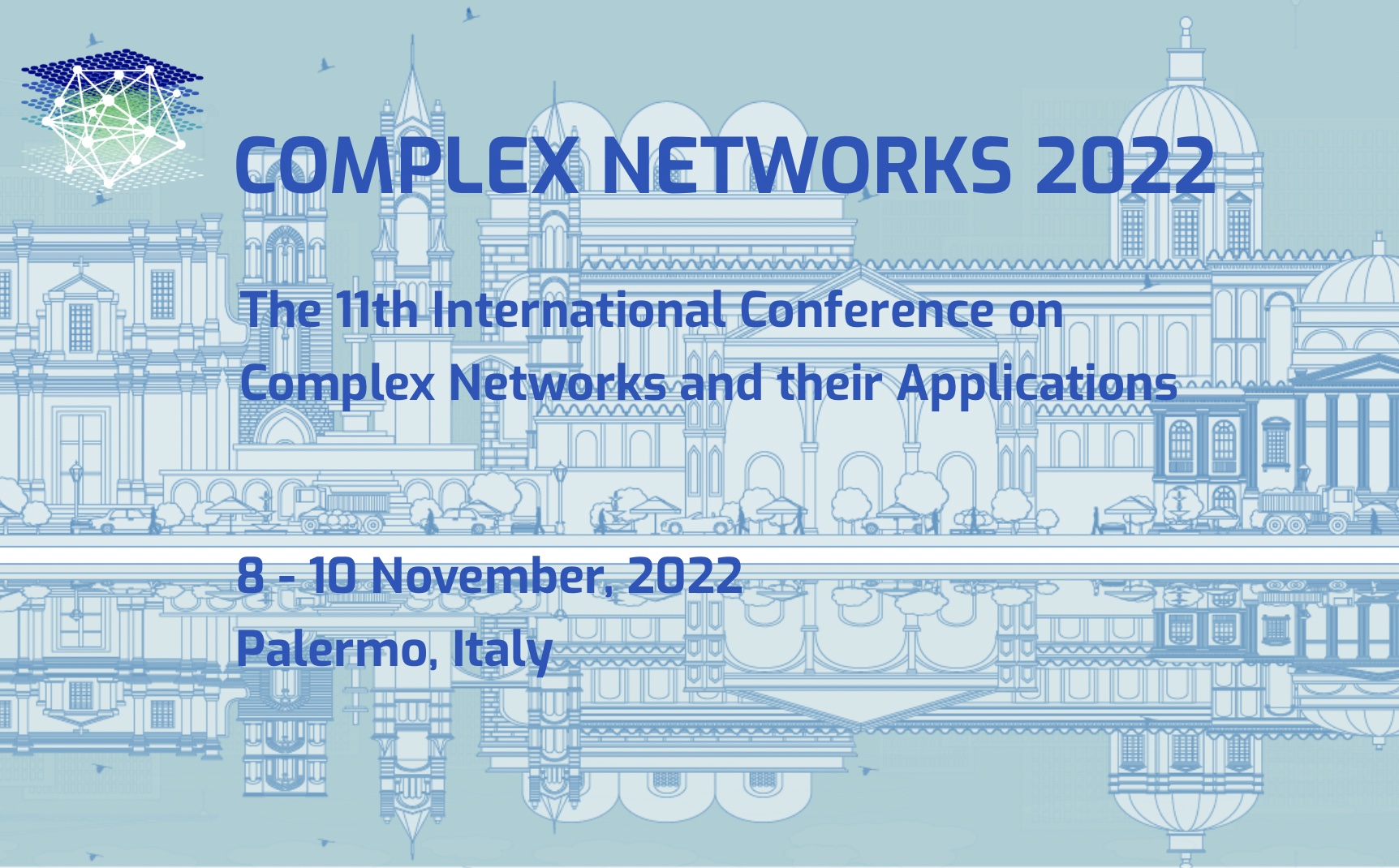 Takeaways from Complex Networks 2022 in Palermo, Italy
A conference on complex networks.
Complex networks arise in many fields:
physics
biology
social sciences
machine learning
finance
The field of complex networks has been active for the past 25 years.
It can feel a bit like, in some works, people having a hammer looking for nails.
Textbooks
Textbooks available on complex networks:
The Product Space
Many presentations were about "the product space". Original authors claim that they are able to elaborate predictions of future economic growth. Might be interesting for macro trading.
Some blogs on the product space:
Input-Output Tables (IOTs) Input-Output Tables (IOTs) describe the sale and purchase relationships between producers and consumers within an economy. They can either show flows of final and intermediate goods and services defined according to industry outputs (industry × industry tables) or according to product outputs (product × product tables).

UN Comtrade Database The United Nations Comtrade database aggregates detailed global annual and monthly trade statistics by product and trading partner for use by governments, academia, research institutes, and enterprises. Data compiled by the United Nations Statistics Division covers approximately 200 countries and represents more than 99% of the world's merchandise trade. It could be interesting for macro trading.
What are the countries positions in the global value chains? Researchers suggest they can design 'development paths'.
Information diffusion in social media
Many presentations were also about information diffusion in social media (networks) on platforms such as Twitter, Reddit, YouTube, GitHub, Wikipedia. Very western world focused, not much on China-based platforms.
Adriana Iamnitchi mentioned
The GDELT Project, a database of the world's broadcast, print, and web news from nearly every corner of every country in over 100 languages and identifies the people, locations, organizations, themes, sources, emotions, counts, quotes, images and events driving our global society every second of every day, creating a free open platform for computing on the entire world.
ACLED, the Armed Conflict Location & Event Data Project (ACLED) is a data collection, analysis, and crisis mapping project. ACLED collects information on the dates, actors, locations, fatalities, and types of all reported political violence and protest events around the world.
This may be useful for capstone projects (as public data with a wide range of applications).
Computational social scientists were a bit concerned with the Twitter acquisition as they were fearing they may lose one of their favourite playground for their kind of research.
I discovered this platform:
Steemit a blockchain-based social media Dapp (decentralized application) that creates communities where users are rewarded for sharing their voice. It's a new kind of attention economy.
A good playground for social network analysis. But it does not seem super active unfortunately. Maybe a bit too complex (private/public keys, duh?) to get started quickly for the average dude? The platform also seems very slow and a bit clunky.
Adriana Iamnitchi studies GitHub repositories: 10 years of data. However, according to her studies, disappointing results: Most of the repos are students' projects repos active for only two months.
Another study was about the coordinated propogation of disinformation (aka fake news). Concretely, this network was obtained by considering accounts who posted the same link (to an external media) with less than 52 seconds difference.
Money flows in blockchains
There were a couple of presentations on this topic. Essentially, can we track money from illegal sources? It helps that we know the ownership of several public keys. Are they involved in Bitcoin taint flows? And how?
Misc.
Overall, an interesting conference. Too bad I got a severe flu on my way back :(